The Philippine National Police (PNP), who has been accused of abducting NBN-ZTE witness Rodolfo Noel "Jun" Lozada Jr., has assured his safety in his visit to this city Friday.
Senior Supt. Wesley Barayuga, Iloilo City police director, said they will deploy policemen to secure Lozada from his arrival at the Iloilo airport early this morning until he leaves for Bacolod City around noon.
The family of one of the two Muslim clerics arrested by government agents on Boracay Island has filed a complaint before the Commission on Human Rights (CHR) to compel authorities to surface their kin.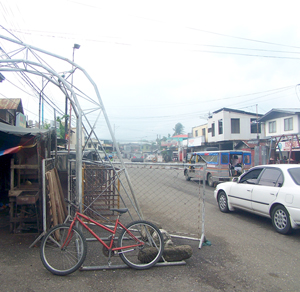 A. chris Fernandez
Bad news for the fans of boxing champ Manny Pacquiao. There is a possibility that a power interruption will occur in the different parts of Panay and Negros Occidental on Sunday, March 16, the day of the title fight between Pacquiao and Juan Manuel Marquez in Las Vegas, Nevada.