The Traffic Management and Engineering Unit (TMEU) will issue some new 800 new car passes to the 39 drivers associations entering the city routes in accordance with the new traffic ordinance in the city. The issuance of the new car passes is expected to eliminate the use of fake ones.
Police are still tracking down the suspect in the shooting of Chris Vincent Dela Llana, 27 years old, and his cousin Reynaldo Bedanio, 25, in Molo district Wednesday night.
Dela Llana succumbed to four gunshot wounds at his back while Bedanio is still recuperating at a hospital. Both are residents of Asico Subdivision in Brgy Salvacion, Molo.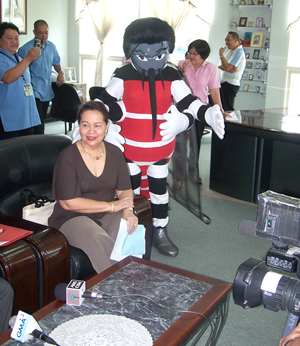 A.CHRIS FERNANDEZ
President Macagapal-Arroyo has directed Tourism Secretary Joseph "Ace" Durano to take administrative control over Boracay Island as chair of the Philippine Tourism Authority (PTA) amid growing concerns over the unregulated development of the world famous resort.