City Mayor Jerry Treñas admits that the proliferation of illegal drugs is one "big problem" the city is currently facing.
Officials of the Police Regional Office (PRO) 6 under Chief Supt. Isagani Cuevas should resolve the issues on the alleged links of several city policemen in the illegal drugs trade. While, barangay captains who coddle suspected illegal drug pushers should be slapped with appropriate cases.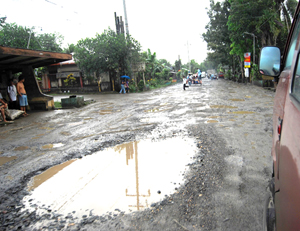 A.CHRIS FERNANDEZ
Vice Governor Rolex Suplico hailed Tuesday's denial of a Temporary Restraining Order (TRO) sought over the now highly-controversial 2008 Capitol Budget.
Calling it a "pro-people Order," the Vice Governor, presiding chair of the 9th Iloilo Sanggunian Panlalawigan was among the respondents for Special Civil Action No. 2008-639.