The Commission on Audit (COA) has now ruled with "finality" that over P21 million in Capitol bonus distributed by Governor Niel Tupas Sr. was illegally disbursed.
As such, the order is out to return the money considered as "14th month pay" and replenish the coffers of the provincial government.
Policemen in the region who love playing the popular card game tong-its" as their pastime should better stop doing so. Otherwise, they will be meted with appropriate sanctions.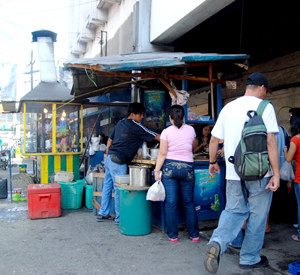 A.CHRIS FERNANDEZ
Gnawing concerns on the safety of taxi units converted to Liquified Petroleum Gas (LPG) – use must indeed be looked into by no less than the Department of Health (DOH).
As such, call for DOH investigation got a backing from Iloilo First District Board Member Macario Napulan who himself wanted to be clarified on the safety-issue.