A "Request for Assistance" in Janiuay, Iloilo made before the Office of the Ombudsman in the Visayas involving the "dangerous bridge" here was finally resolved. And for the municipal officials concerned, it is both good news and bad news yet altogether considered "the people's victory."
Lawyers here yesterday went to court hearings with black armbands pinned to their Barong Tagalogs to condemn "attempts to suppress the truth" in the investigation of the ZTE-NBN deal.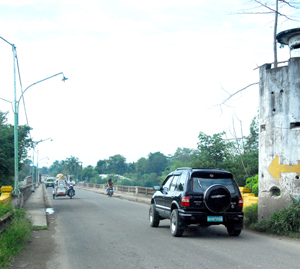 A.CHRIS FERNANDEZ
Amid strong opposition from the Catholic church and environmental groups, the Task Force on Coal-Fired Power Plant has unanimously approved and recommended for the establishment of a coal-fired plant here to address the city's deficiency in power.