A legal battle is in the offing in the Iloilo Provincial Government with top Capitol officials at the helm of the fight.
Officially set to be a bout between the Executive and Legislative Departments, center of the controversy is this year's Executive Budget.
Newly appointed Police Regional Office (PRO) 6 director Chief Supt. Isagani Cuevas is looking at having more policemen on the field to carry out its mission of protecting and serving the people.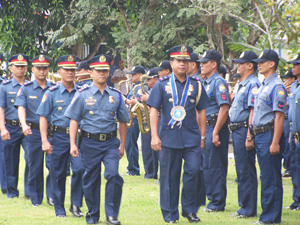 EC GARCIA
Greenpeace and environmental groups in Iloilo have denounced a spokesperson of the Armed Forces of the Philippines (AFP) for branding groups protesting the construction of a coal-fired power plant as "front organizations" of the underground Leftist movement.