Where can you find not colorblind members of the local press yet insist on seeing brown as black, Catholic priests seemingly oblivious to other religious sectors, purportedly-demanding barangay captains of the city and supposedly over-bearing tribe officials? The answer? Right here in Iloilo City.
Propaganda against coal-fired power plants has now reached the halls of elite private schools and the most exclusive of Catholic colleges and universities in Iloilo City.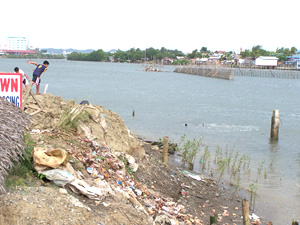 A.CHRIS FERNANDEZ
SAN JOSE, ANTIQUE—Sen. Richard Gordon yesterday urged President Macapagal-Arroyo to direct the Office of the Ombudsman and the Department of Justice to file cases against former Commission on Elections chair Benjamin Abalos Sr. and others involved in the scrapped national broadband deal.