Efforts are being pooled to help stabilize the medical condition of a 2 year-old boy hospitalized Wednesday due to complications of a Cheiloplasty surgery in one medical mission.
First District Board Member Macario Napulan wants a full investigation on the case of a 2 year-old boy now in comatose condition.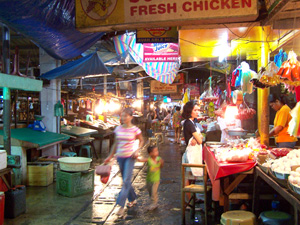 A.CHRIS FERNANDEZ
Market vendors in the city's different public markets are up in arms against the implementation of the new tax ordinance which drastically increased the rental and entrance fees to the markets.