Iloilo Governor Niel Tupas Sr. insisted that the slashing by the Sangguniang Panlalawigan (SP) of the over P1 billion Executive Budget of the province is unreasonable and illegal.
Public utility jeepney (PUJ) drivers belonging to the Metro Iloilo Transport Federation (MITF) have deferred its initial plan to stage a strike following a series of meetings held over the weekend.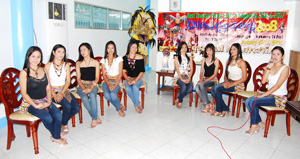 A.CHRIS FERNANDEZ
Four tribes in this year's Dinagyang festival will allegedly make a scene on the day of the competition, specifically at the Iloilo Freedom Grandstand, in protest of the policy of the Iloilo Dinagyang Foundation Inc. (IDFI) over the release of subsidy on tribes.