Iloilo Vice Governor Rolex Suplico yesterday assailed Gov Niel Tupas Sr. for what he called "broad daylight robbery of the P2,000 honoraria of 11,659 volunteer workers."
The family and friends of abducted peasant leader Nilo Arado yesterday released four maya birds as they commemorated his 40th birthday and the 271st day of his abduction.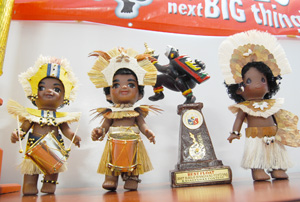 A.CHRIS FERNANDEZ
The Iloilo Dinagyang Foundation Inc. (IDFI) yesterday released the remaining P810,000 subsidy to 15 participating tribes in this year's Dinagyang celebration. The recently released fund is part of the P3,025,000 allocated for the subsidy of tribes.