Massive recruitment for communist cadres alongside non-stop harassments in at least three villages in Janiuay, Iloilo was reported yesterday to the Armed Forces of the Philippines (AFP) here.
It's business as usual at the new Iloilo airport of international standard situated in Sta. Barbara and Cabatuan towns after the Air Transportation (ATO) agreed to initially settle its account for electricity with the Iloilo Electric Cooperative I (ILECO 1) Wednesday.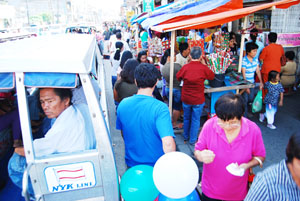 A.CHRIS FERNANDEZ
Disaster response and management agencies are gearing for the expected intensification of the impact of climate change on the country's weather patterns.