City Mayor Jerry Treñas yesterday stressed the city government will strictly impose the "fire cracker selling areas" to avoid any untoward incident relative to the selling of firecrackers and pyrotechnic materials. The implementation was embodied in his executive order.
A final draft on Rabies Control Ordinance for the Province of Iloilo is now out with the Committee on Health here concluding its report and corresponding recommendations.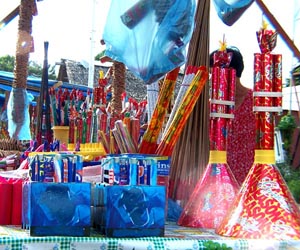 A.CHRIS FERNANDEZ
Ilonggos commemorate today the 151st birth anniversary of Ilonggo hero Graciano Lopez-Jaena with a series of activities that will kick off early Tuesday morning. Mia Lopez-Cruz, a granddaughter of Lopez-Jaena, said that there will be a floral offering at the hero's monument erected in his birth place in Fajardo Street in Jaro district in this city at about 6:45 a.m. to be followed by a foot parade and a brief ceremony.