Transport groups in three provinces on Panay Island seek to paralyze public transport for two days starting today to dramatize their protest against repeated oil price increases.
The city government is prepared for the two-day transport strike called by transport groups under the Pinag-isang Samahan ng mga Tsuper at Operator Nationwide (Piston-Iloilo) and the Iloilo City Alliance of Drivers Associations (Icada).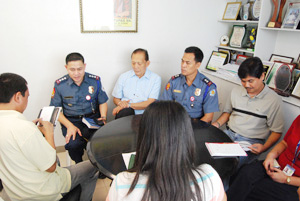 A.CHRIS FERNANDEZ
The memorandum of agreement, signed on Sunday by PhilHealth Acting President and Chief Executive Officer Lorna Fajardo and PAO President Dr. Dominga Padilla, provides for closer coordination between the PhilHealth and PAO concerning claims for cataract operations.