An undetermined number of fake P200 bills are feared to have spread throughout Iloilo following the discovery by at least two banks in the city.
City Mayor Jerry Treñas urged winning Sangguniang Kabataan (SK) federation president John Melchor Mabilog to center his program on the campaign against illegal drugs, even as he asked the SK's help for the clean and green program of the city government.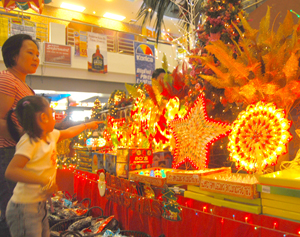 A.CHRIS FERNANDEZ
A local Court sealed the victory of an Iloilo town vice mayor after seven months of legal maneuverings. The 18-paged Decision, as obtained by The News Today (TNT) virtually ended any hopes of continued political dominance of the widely-admired former mayor here.