Militant groups in Aklan have accused soldiers of conducting a vilification and harassment campaign against officials of these organizations.
Named respondent were Cpl. Ernel Mendoza, Capt. Antonio Tumnog, Sgt. Glen Solina and M/Sgt. Rizalino Rodriguez.
The reward system imposed by City Mayor Jerry Treñas for the arrest of stealers of electrical wirings in the city already showed positive result.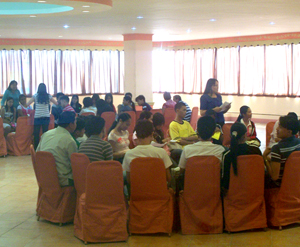 A.CHRIS FERNANDEZ
The Iloilo Dinagyang Festival committee yesterday released the names of 20 competing tribes for the 2008 Iloilo Dinagyang festival competition. Next year's competition will have two major components, the main dance showdown and the street dance.