It's judgment day for Sangguniang Kabataaan (SK) federation president.
A three-cornered fight for the position is in the offing, each candidate backed by top officials of the city.
Municipal officials of Janiuay, Iloilo are now calling for the intervention of the Iloilo Sanggunian Panlalawigan (SP) relative to the appeal to help save the Suage bridge from further destruction.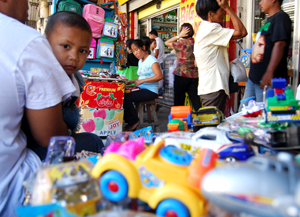 A. Chris Fernandez
Nearly 12,000 volunteer workers in Iloilo's 1,721 barangays stand to receive government allowances reaching over P23.3 million.
Subject of Supplemental Budget No. 5, final nod hangs though as members of the 9th Iloilo Sanggunian Panlalawigan (SP) deliberates on the appropriation.