"A very, very merry Christmas for all of us."
Thus said Theodore Neil Lasola, president of the University of San Agustin Employees Union – Federation of Free Workers (USAEU-FFW) of the decision of the National Labor Relations Commission (NLRC) ordering the reinstatement of five of their dismissed members.
Principal figures in the Iloilo Provincial Government are set for special appearances as discussions are officially scheduled to seal the fate of the over P1 billion in planned Executive Budget here for fiscal year 2008.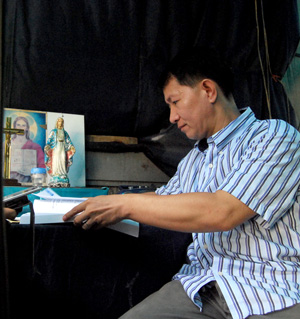 A.CHRIS FERNANDEZ
In an effort to protect the buying public and create an even friendlier business atmosphere throughout the city, the Iloilo City Price Coordinating Council (ICPCC) has been reconstituted.
As such, top government officials were named by Mayor Jerry Treñas in the council with the mayor as council chair himself.