For the first time in his more than six years in office Iloilo Governor Niel Tupas Sr. exercised his veto power over the appropriation ordinance passed by the Sangguniang Panlalawigan.
SP recently passed Appropriations Ordinance No. 2007-07 approving nearly P20 million of the P23.9 million supplemental budget asked by the Office of the Governor.
Members of the 9th Iloilo Sanggunian Panlalawigan (SP) headed by Vice Governor Rolex Suplico made a major cut and attempted to install a "spending guideline" for Governor Niel Tupas Sr.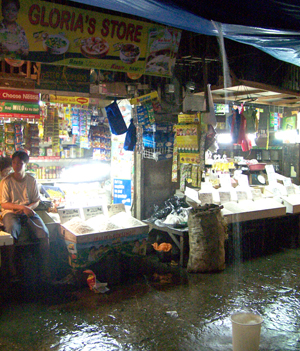 A.CHRIS FERNANDEZ
City Councilor Julienne "Jam-Jam" Baronda may face administrative charges in the event she will push through with her training-workshop for newly-elected Sangguniang Kabataan (SK) chairmen in the city.
Parcon said the training-workshop would violate the guidelines of the Department of Interior and Local Government (DILG) on the conduct of SK federation elections.