Four hundred sixteen individuals are included in the watchlist of the Philippine Drug Enforcement Agency (PDEA) for illegal drugs trade in the region.
Good news to the public being served by the Department of Public Works and Highways (DPWH) Regional Office 6 here in Western Visayas. And bad news to those elsewhere in the country.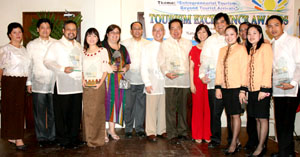 A. Chris Fernandez
Department of Tourism (DOT) Regional Director Edwin Trompeta has called upon the local government units to redirect its tourism programs toward entrepreneurial tourism.