The entire military and police forces of the Armed Forces of the Philippines (AFP) in Western Visayas are on high alert following Tuesday's bombing in Metro Manila.
Tuesday's bombing of the Batasang Pambansa's Southwing was described by Ilongga solon Congresswoman Janette Loreto-Garin (First District) as "one unbelievable tragic moment."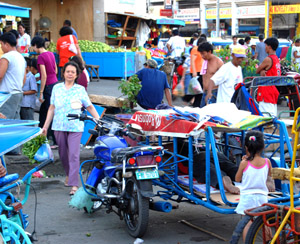 A. Chris Fernandez
A former town mayor in Aklan wanted for the murder of broadcaster Herson "Boy" Hinolan has reportedly dressed himself in women's clothes to evade arrest.
Senior Supt. Benigno Durana Jr., Aklan police director, said they have received several reports that former Lezo town mayor Alfredo Arcenio has been seen wearing women's dresses.