The Philippine Health Insurance Corp. (PhilHealth) has finally filed administrative cases against four doctors and three hospitals in Western Visayas in relation to irregularities in insurance claims for cataract surgeries.
A University of Philippines in the Visayas (UPV)-based professor has defended the proposed experiment to release tons of urea in Philippine waters including areas near Panay Island as part of an experiment of an Australian firm to mitigate the effects of climate change.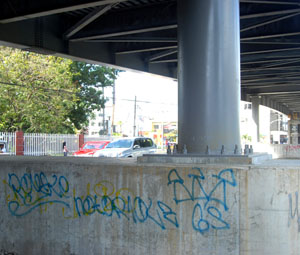 A. Chris Fernandez
Two officials assured that the present Jordan and Buenavista ports serving passengers to and from Guimaras will stay even with the proposed construction of the P2 million Eco Port as part of the infrastructure program for the Metro Iloilo-Guimaras Economic Development Council (MIGEDC).
Iloilo City Mayor Jerry Treñas and Guimaras Gov. Felipe Nava said the old ports will stay as the local governments of Iloilo and Guimaras already agreed to maintain it. The closure is already a non-issue as the ports will continue to cater to the needs of the passengers to and from Guimaras.