An otherwise 'by-the-book' drug bust resulted to a broad daylight shoot-out yesterday morning wounding the primary male suspect and a female companion. Two other women associates were arrested alongside a trusted male "runner" while manhunt continues on yet another male confederate who managed to escape.
Iloilo City's second flyover, supposedly to be constructed across a mall along Diversion Road, will no longer be implemented.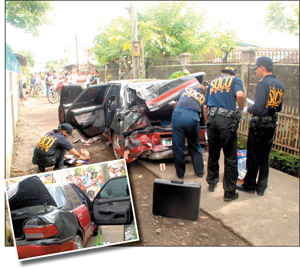 A. Chris Fernandez
Drug charges will be filed today against six suspects in yesterday's controversial shoot-out led by one of the top ten personalities in the Philippine Drug Enforcement Agency's (PDEA) "Order of Battle."