The Sangguniang Panlungsod has no jurisdiction to probe the alleged anomaly over the construction of the P400 million Infante vehicular flyover.
This was the reaction of Vice Mayor Jed Patrick Mabilog on reports that Atty. Edeljulio Romero and two other lawyers are asking the City Council to conduct an investigation on the unfinished flyover project.
One of the four wannabes in the race for Sangguniang Kabataan (SK) federation president has reportedly withdrawn because of the intercession of Vice Mayor Jed Patrick Mabilog.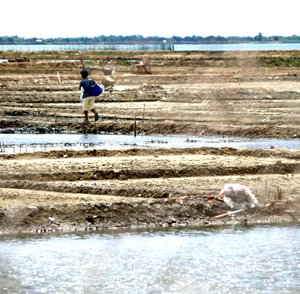 A. Chris Fernandez
BALASAN, ILOILO―Mary Ann Langreo and Mary Ann Labinghisa were both excited to go back to school after their semestral break last Monday.
The bubbly 13-year-olds had prepared their notebooks and books two days before their classes would resume. They also had ironed their school uniforms and readied their school projects for submission.
But they never went to school again.
On the first day of class, their classmates saw only their remains in white wooden coffins at the Crisme Funeral Homes in Balasan town, 128 km northeast of Iloilo