Whereabouts of "warm bodies" in hundreds of job hires in the Iloilo Provincial Government highlighted yesterday's committee hearing called by the Iloilo Sanggunian Panlalawigan (SP).
Alarmed by the current status of the coral reefs in the town of Carles, Iloilo, former Department of Environment and Natural Resources (DENR) chief Angel Alcala urged local officials to run after illegal fishing financiers to fully stop illegal fishing activities in the area.
Alcala stressed, illegal fishing activities have caused the "worst destruction in the coral reefs" which would take 20 years to rehabilitate.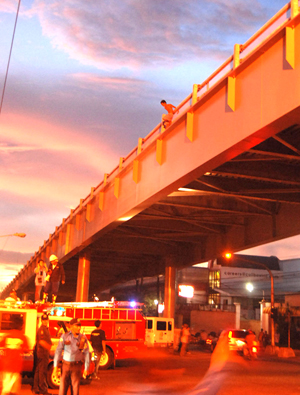 A. Chris Fernandez
Ilonggo Army soldiers in the battlefield of Mindanao got early Christmas presents in hundreds of love letters, over a thousand rosary beads, and meal money pooled by students of a private school here in Iloilo City.