Citing public sentiment, the provincial board of Aklan has rejected proposals to operate the Small Town Lottery (STL) in the province.
The election for the Sangguniang Kabataan (SK) federation president would be a four-cornered political battle between the sons and daughters of members of the Sangguniang Panlungsod. The nephew of Vice Mayor Jed Mabilog also adds to the list of aspirants for the SK federation post.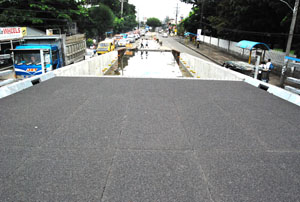 A. Chris Fernandez
Iloilo City Mayor Jerry Treñas is convening a summit of leaders from Iloilo City and the Metro Iloilo-Guimaras area where they can share ideas and actions on how to make the city and region a premier place of the future.
Calling it the Metro Iloilo-Guimaras Leaders Summit, Treñas said there are a lot of ideas on how to make use of the various opportunities to proper the growth of the region but what is needed is for its leaders to come together as one and synergize all plans and programs, and maximize all energies and resources for the improvement of the quality of our lives.