Within five years the number of informal settlers in Iloilo City has reduced from more than 17,000 households in 2002 to 12,157 households at present.
Mayor Filomeno Ganzon of Balasan, Iloilo vowed to extend assistance to the families of the victims of the Buendia Beach Resort tragedy which killed six female teeners.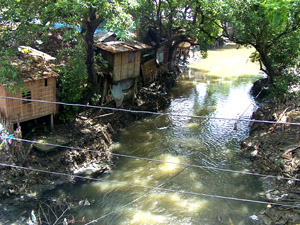 A. Chris Fernandez
The municipality of Calinog led this year's awardees during the Nutrition Month Culmination Program and Awarding Ceremony of the province of Iloilo spearheaded by the Iloilo Provincial Nutrition Committee and the provincial government held at the Provincial Capitol yesterday.