Military and police go on full alert as the nation go on extended holiday to mark All Saints' Day and All Souls' Day. With transport sector at its busiest, the Armed Forces of the Philippines (AFP) implements intensive security measures to ensure safety of the commuting public.
Monday's polls in Iloilo and throughout Western Visayas was assessed by police as "generally peaceful" with the exception on one province.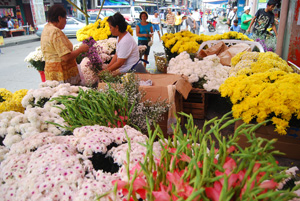 A. Chris Fernandez
City Mayor Jerry P. Treñas is urging newly-elected barangay officials to be at the forefront of the city's campaign on solid waste management.
This, as Treñas announced his plan to hold a series of seminars on solid waste, cleanliness, peace and order, barangay justice, and crime prevention for the newly elected barangay officials.