The 247,522 regular voters and 12,119 voters for the Sangguniang Kabataan (SK) will go out today to vote for the new set of barangay and SK officials. Of the 180 barangays, only 166 positions for punong barangays will be coveted as 14 run unopposed.
The weather was just right when mountain bike enthusiasts set out for a 12-town, 135-kilometer race yesterday morning for peaceful and credible barangay and Sangguniang Kabataan elections.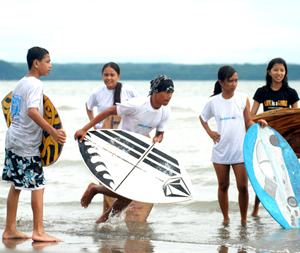 A. Chris Fernandez
A last-minute appeal for the Ilonggo voters was made by Armed Forces of the Philippines (AFP) here with a "heartfelt" message - "Please go out and vote. And while at it, stay away from communist-backed candidates. Do not vote for any of them."