The Army is deploying around 2,000 troops including 1,000 government militiamen in the Visayas to beef up its campaign against communist rebels.
Was it a case of mistaken identity, a planned hit, an accidental firing, a 'political' killing or was there foul play in the death of a Sanggunian Kabataan (SK) chair in Lambunao, Iloilo?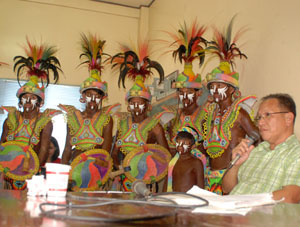 A. Chris Fernandez
Tribe performers in next year's Dinagyang Festival will wear a dark brown body paint instead of the usual black color.