Resigned warden (retired) Police Senior Superintendent Juan Mabugat finally came out and broke his silence on his now controversial decision to leave the Iloilo Rehabilitation Center (IRC) management.
Private hospitals in Western Visayas and the national organization of ophthalmologists have called on the Philippine Health Insurance Corp. (PhilHealth) to fast-track its investigation on alleged irregularities on claims by doctors and hospitals.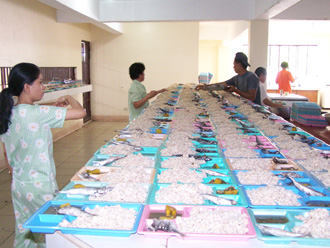 A. Chris Fernandez
Environmental groups filed criminal and administrative charges against Iloilo City Vice Mayor Jed Mabilog for going on a trip to Taiwan sponsored by a company proposing to put up a coal-fired power plant in the city, a few days after they filed a similar complaint against Mayor Jerry Treñas.
Lawyer Romeo Gerochi filed the case against Mabilog before the regional office of the Office of the Ombudsman on Monday in behalf of the Responsible Ilonggos for Renewal Energy (Rise).
In his complaint, Gerochi accused Mabilog of violating Republic Act 6713 or the Code of Conduct and Ethical Standards for Public Officials and Employees for going on an all-expenses paid trip to Taiwan on Oct. 12-14 along with seven city councilors.
The round trip from Iloilo to Manila and to Taiwan including accommodations was shouldered by the Global Business Power Corp. (GBPC)-Panay Power Corp. (PPC) and its technical partner, Taiwan-based Formosa Heavy Industries Corp. (FHIC).