The inter-governmental organization that provides compensation to oil spill victims has rejected the claims of nearly 133,000 residents of Guimaras and Iloilo in relation to last year's oil spill in Guimaras.
Plastic cellophanes 'endangered specie' soon? If the Municipal Government of Santa Barbara, Iloilo is to be followed, it will be.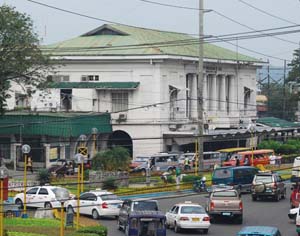 A. Chis Fernandez
The Ilonggo arrastre services company that is bidding to reclaim the contract to provide cargo handling services at the Iloilo River Wharf here in Iloilo City is asking the chairman of the Philippine Ports Authority's (PPA) Bids and Awards Committee to mark as "ineligible" two participating bidders earlier rated by the members of the BAC as "eligible."