Local bidders for cargo handling services at the Muelle Loney wharf have cried foul over the imminent awarding of contract to Manila-based Prudential Customs Brokerage Services, Inc. (PCBSI).
A militant farmers group has called on local government units and land owners in Western Visayas to implement a moratorium on collecting land rents for at least a year in areas hit by strong winds and heavy flooding in the region.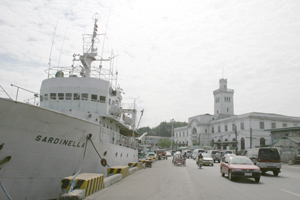 Communist terrorists of the local hierarchy of the Communist Party of the Philippines – New People's Army – National Democratic Front (CPP-NPA-NDF) are reportedly out on a massive recruitment spree.
The mission according to the Armed Forces of the Philippines (AFP) here– to train as many members as possible in order to form an elite kidnap for ransom group.