Department of Public Works and Highways (DPWH) Regional Director Rolando Asis yesterday said that the curing period for the concrete portion of the Infante flyover's two approaches caused the delay in the project's completion.
Two policemen from Jaro Police Station are facing charges for Slander, Alarm and Scandal, Arbitrary Detention, and Falsification filed by a restaurant and bar owner.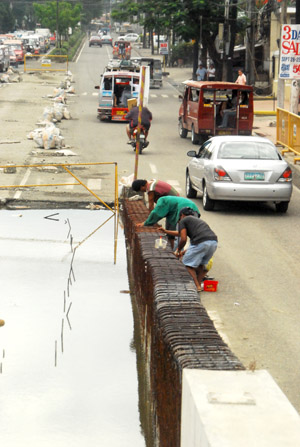 Either way, the words were not acceptable for Dr. Miguel Sarabia, top eye doctor of Bacolod City and Negros Occidental. The doctor's adverse reaction was in relation to yesterday's The News Today (TNT) banner story that carried his say on the controversial cataract case issue questioned by the Philippine Health Insurance Corporation (PHIC).