Private practice of at least six Ilonggo eye specialists or opthalmologists and its link with two private hospitals based in Bacolod City are under special scrutiny by the government's Philippine Health Insurance Corporation (PhilHealth).
City Mayor Jerry Treñas wants the city declared under a state of calamity as a result of the flash floods which affected 45,065 persons or 9,013 families.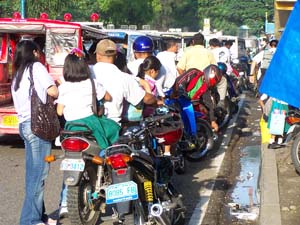 The improper disposal of plastic items in various areas of the city was the major cause of last week's flash floods.
This is the finding of the joint inspection team from the Department of Public Works and Highways (DPWH) and the City Engineers Office (CEO).