More than 25,000 residents of the city were evacuated as of yesterday afternoon as flooding brought by continued rains triggered by typhoons Falcon and Goring forced residents to leave their homes.
A consistent honor student of the Sun Yat Sen High School is this year's "Girl Mayor" in a highly-acclaimed competition sponsored by the Rotary Club of Iloilo City.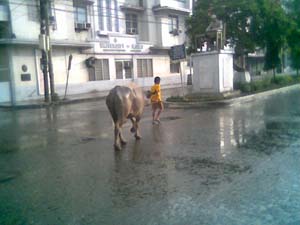 City Councilor Eldrid Antiquiera lambasted the City Legal Office (CLO) for its failure to file cases against the violators of Republic Act 7832 or the anti-pilferage law. He said the legal office is "suffering from acute power problem for its ineptness in filing cases.