A person drowned and three others including two children remain missing in Antique as heavy and continuous rains brought by typhoons Falcon and Goring triggered flash floods and landslides in Western Visayas.
A 30-day traffic experimentation will soon be effected in routes traversed by public utility jeepneys under the then Metro Iloilo Development Council (MIDC). Antique bound vehicles which pass the territorial jurisdiction of the city are also included in the experimentation.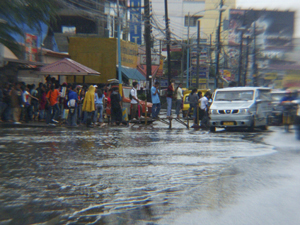 A. Chris Fernandez
If Mindanao has continued peace talks, no thanks to Muslim extremists, Iloilo now has pest talks no thanks as well to the Brontispa invasion here.
In fact, no less than Oscar Garin, administrator of the Philippine Coconut Authority (PCA) has been requested by the Iloilo Sanggunian Panlalawigan (SP) to appear and help shed light on said pest scare.