The city government along with the Iloilo City Police Office has already came up with its own preparation as the Sandiganbayan Special Division is set to issue a ruling Wednesday on the plunder case filed against deposed President Joseph Estrada.
A national federation of fisherfolk organizations has questioned the P118 million reimbursement given to Petron Corp. by an international agency compensating oil spill victims for the clean up of areas affected by the oil spill in Guimaras.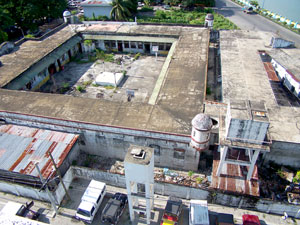 A. Chris Fernandez
The construction of the P400 million Infante flyover is nearing its completion. Yet, the city government is facing another problem as the contractor will not allow the putting up of electric lamppost near the vehicular flyover.
Mayor Jerry Treñas said the contractor of the project, Mabey & Johnson Ltd, a United Kingdom (UK) based construction firm, will not permit the city government to construct lamppost near the vehicular flyover.