A group of trained assassins belonging to the communist-terrorist group, New People's Army (NPA) are reportedly on the loose in Iloilo. Radio reports placed the number at about 17 hitmen tasked to execute pending assassination jobs.
City Mayor Jerry Treñas treats as a serious matter the intelligence information reaching his office about the alleged presence of New People's Army (NPA) hitmen in the city.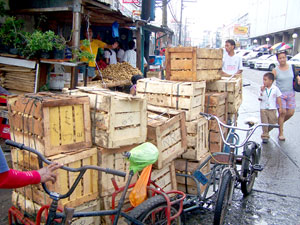 A. Chris Fernandez
Development projects in Boracay continue, a month after the Department of Environment and Natural Resources (DENR) called for a stop to construction on the island.
Malay Mayor Ciceron Cawaling said that they cannot stop receiving and the processing of applications for new businesses on the island until a municipal resolution is issued supporting the moratorium.