Two top aides of Governor Niel Tupas Sr. are in deep trouble following the declaration of the Civil Service Commission (CSC) that the posts both occupy are vacant.
Environmental groups and the Catholic Church are opposing a plan to put up a coal-fired power plant in Iloilo City warning of health and pollution risks.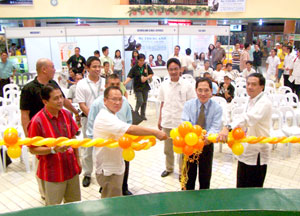 A.CHRIS FERNANDEZ
Cebu Educational Development Foundation of Information Technology executive director Boni Belen said the success of Information Technology (IT) is dependent on the leadership of the players in the industry. It does not only connotes innovation but also leadership.