All but one in eleven government hospitals in the Province of Antique have more than the government as its common denominator.
NEW WASHINGTON, AKLAN--In their best dresses and amid the tolling of bells and explosion of fireworks, thousands of residents of this town welcomed the unveiling of the monument of Jaime Cardinal Sin on Aug. 31, the late prelate's 79th birthday.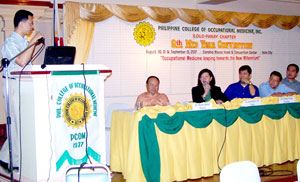 A.CHRIS FERNANDEZ
Official transactions and financial dealings in the Municipality of Tigbauan, Iloilo need major overhauling and major make-over.
This, the latest findings of the Commission on Audit (COA) disclosed that uncovered continued mismanagement and incidents of illegalities, irregularities and fraudulent deals here. Worse still, Saturday's death of a municipal employee cum top aide of the former mayor that shocked locals was believed to be linked to an indigent-fund scam uncovered by the COA.