Tuesday's victory of Celia Colada and defeat of Lilia Gonzales in the Philippine Councilors League (PCL) elections will spell significant developments in the affairs of the Iloilo Sanggunian Panlalawigan (SP) to the Executive Department.
Mirant Global Corporation which operates the 72-megawatt diesel power plant in Brgy. Ingore, La Paz reportedly offered to operate a coal-fired power plant in the city.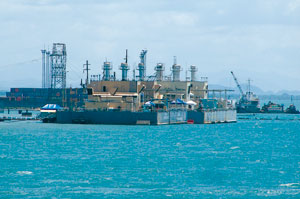 ECGARCIA
Tuesday's elections of the Philippine Councilors League (PCL) here dubbed as the "Battle of the widows" was most eventful, thanks (or no thanks) to hecklers in the exclusive crowd of honorable men and women of Iloilo. And that unplanned "confrontation" of now PCL president, Celia Colada with another Celia, former Second District Board Member Celia Capadosa.