Over P606.5 million in cold cash are in the coffers of the Iloilo Provincial Government with another P58 million more expected by the end of this month.
Panay Electric Company Inc. (Peco) yesterday announced the reduction of P0.6788 per kilowatt hour (kWh) in the Generation Component of the electric bills of its thousands of consumers starting this month of August.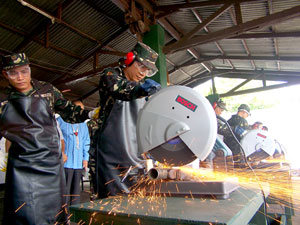 A. Chris Fernandez
A total of 168 confiscated firearms were cut into pieces then burned yesterday at the headquarters of the 6th Forward Service Support Unit, Army Support Command in Iloilo City as part of the Armed Forces of the Philippines's (AFP) program on demilitarization of captured firearms.