So whose hand will rock the cradle?
The answer seemingly in the influence of two top Ilonggo politicians whose bets will run against each other in tomorrow's elections of the Philippine Councilors League (PCL) here.
A nationwide organization of fisherfolks and an environmental group have scored the delay in the release of the bulk of rehabilitation funds intended for communities and areas affected by last year's massive oil spill on Guimaras Island.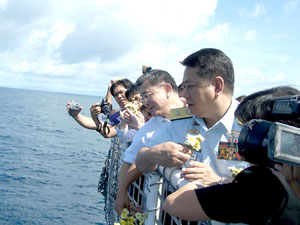 ECGARCIA
A new breed of Ilonggo workers are currently entrusted with government projects that call for the making of some 25,000 steel school chairs. Year back some of them spend their days as beggars, left with no other recourse because of their disabilities.