Guimarasnons commemorating the first anniversary of the massive oil spill that ravaged their island and forever changed their lives will treat guests to sea food in a day long program today, Friday, at the provincial capitol at the capital town of Jordan.
Joel Villagracias still clearly remembers that night.
He and his family were asleep in their nipa hut when they were first roused by the cries of their youngest child who had difficulty breathing.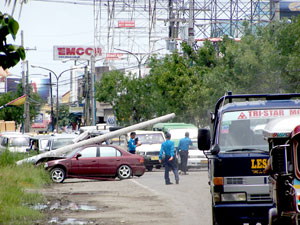 A. Chris Fernandez
To motivate the Sangguniang Panlungsod employees to work better, Vice Mayor Jed Mabilog has introduced a project dubbed as "Model Employee of the Month." The search for model employee is open to all regular employees in the city council.
Mabilog said he has already asked all the department heads to come up with a criteria in the search for model employee. There are 60 regular employees at the SP. The winner will receive cash and a plaque of recognition. The amount has yet to be decided.