The tourism industry of Guimaras is still reeling from the effects of the Petron oil spill a year after the disaster ravaged the island's natural resources.
Malaysian oil company Petronas is sending over its offshore oilrig to conduct drilling operations in the waters off Culasi town in northern Antique.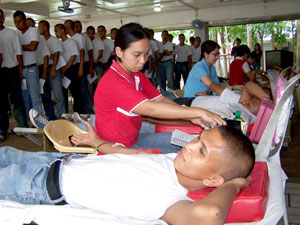 ECGARCIA
Fifth District Board Member Jett Rojas is pushing for Gawad Kalinga, a highly-successful private sector initiative to be established in all Iloilo towns.