Environment Secretary Lito Atienza has called for a six-month moratorium on development projects on Boracay Island amid alarm raised by business owners and residents over the over-stretching of the island's resources.
Police yesterday presented to the media one of the five suspects in the robbery of a Ceres bus last Sunday in Brgy. Bantud, Batad, Iloilo.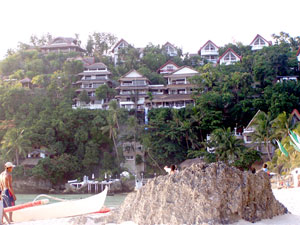 TNT FILE
Efforts are underway to officially study and deliberate the planned establishment of a Special Economic Zone in and around the new Iloilo Airport in Sta. Barbara and Cabatuan, Iloilo.
Proposed by Third District Board Member Arthur Defensor Jr., the matter has been referred to the Committee on Economic Affairs and Investment.