Police have charged a town councilor in Aklan who also chairs the provincial chapter of the militant partylist group Bayan Muna with last month's killing of a farmer in Tubungan town in Iloilo.
City police now have in custody an impostor who duped applicants of the Land Transportation Office (LTO) here by claiming he was a regional processor of licenses and permits.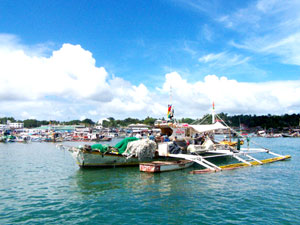 A. Chris Fernandez/File
Land Transportation Franchising and Regulatory Board (LTFRB) regional director Porfirio Clavel denied the claims of a drivers group that his office has issued new franchises for passenger vehicles in the city despite the moratorium which has been in effect since year 2000.