A Malaysian oil exploration firm and the Philippine National Oil Company Exploration Corporation (PNOCEC) will start drilling operations next month off the coast of Culasi town in Antique to confirm oil deposits estimated to reach 160 million barrels.
This year's turn out of registrants for the coming barangay and Sangguniang Kabataan elections on October 29, 2007 is much higher compared with the registration done in year 2000.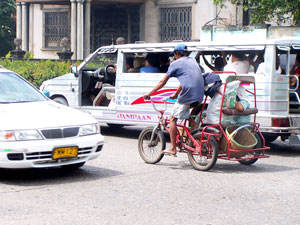 A. Chris Fernandez
A leading Ilonggo criminal lawyer is saying "no" to the planned special Court hearings of controversial cases inside the Iloilo Rehabilitation Center (IRC) premises.
Calling it "unnecessary legal expenses for the clients," for lawyer Cornelio Panes the plan that awaits forthcoming nod of the Supreme Court (SC) is only an added burden.