Seven Court Sheriffs and three Presiding Judges appear to be the next targets of unidentified hitmen in the wake of the unresolved liquidation of Sheriff Johnny Tugado.
This, as death threats were reported to have been simultaneously received by the sheriffs that called for extra security in and out of the Chief Justice Ramon Avanceña Hall of Justice.
An ex-officio member of the Sangguniang Panlungsod is pushing for the enforcement of sanitary permits for mobile food vendors usually selling their stuffs outside the schools.
Stevie Ray Abitang, president of the Sangguniang Kabataan Federation in the city, said mobile food vendors, at present, do not have sanitary permits from the City Health Office (CHO).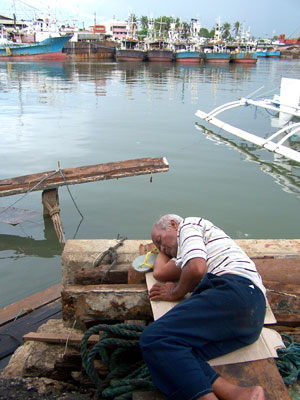 A.CHRIS FERNANDEZ
City Election Officer Jonathan Sayno said they will continue to process the recent data collected in the July17-22 registration pending the official order from the Comelec Regional Office to extend the registration of voters for the coming barangay and Sangguniang Kabataan elections on October 29, 2007.
Sayno said they could not just proceed with the extension of the registration without official guidelines from the Comelec regional office. The Comelec regional office will soon issue an order extending the voters registration after they get hold of the official guidelines from their central office.