The city government's Office of the Public Services (OPS) has identified ten areas in the City Proper which have problematic waste disposal and segregation practices.
Red-flag bearing rallyists belonging to militant organizations took center stage anew yesterday as the President delivered her State of the Nation Address (SONA).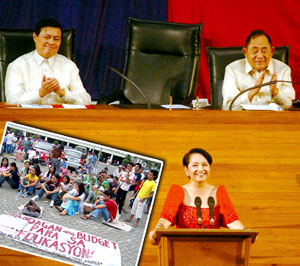 A.CHRIS FERNANDEZ / OPS PHOTO
Militant groups yesterday held protest actions on Panay Island in their own version of the State of the Nation Address.